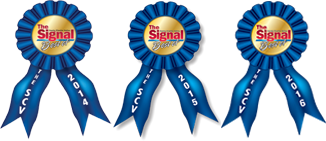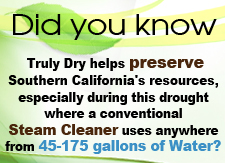 A TOTAL SERVICE
We aim to take all the stress out of having your carpets & upholstery cleaned, returning your business or home to normal with the minimum of fuss and inconvenience. We move furniture where possible and carefully detail all those hard to reach areas.
ENVIRONMENTALLY FRIENDLY
We use the latest green technology micro splitting cleaning agents. They do not contain bleaches or brightening agents, are biodegradable and do not leave sticky residues which can contribute to rapid resoiling.
Specializing in providing quality carpet cleaning, rug and upholstery repair, wood/bamboo/laminate floor cleaning, and tile and grout restoration services in Los Angeles County, Ventura County, and Orange County.

We take pride in our work and our number one priorities are results and customer satisfaction.

Let us provide you with the most thorough cleaning you've ever had, using safe non-toxic products, leaving your carpets clean, tile restored, freshly scented, dry and ready to use immediately

What truly sets us apart?

TrulyDRY Carpet Cleaning specializes in VLM (Very Low Moisture) cleaning for your carpet, rug and upholstery. We use the HOST® system that cleans both residential and commercial carpet more thoroughly and safely than hot water or steam methods. And, since HOST® is a dry cleaning system using sponges made from a natural organic fiber, you can walk on the carpet immediately after cleaning – meaning zero downtime.

Here's how you can keep your carpet looking great:
PLANNED vs. UNPLANNED
PLANNED CLEANING
Preventative and cost effective
Extends carpet life
Focus is on keeping clean carpet clean
UNPLANNED CLEANING
Reactive and costly
Leads to premature replacement
Focus is on cleaning dirty carpet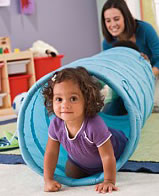 We use a HOST®, a soft, natural organic product. Product testing done by independent laboratories shows that HOST® is Biodegradable Safe for people and pets and has Negligible airborne dust and VOC's.
Research studies have shown that one cleaning with the HOST® System using HOST® Machines reduces: Dust mites by 78%, Dust Mite Allergen by 75%, Cat Allergen by 85%, Mold Spores by 85%. EPA Establishment No. 074202-WI-001.
Maintenance Cleaning is proactive. Clean carpet every day of the year at a reasonable cost! Our HOST® planned maintenance program does exactly that.